FALL SEASON - 2016
FALL SEASON will last 4 months (September 6-December 22). We will have practices 2-4 days a week. Players can pick their commitment level (Bronze, Silver, Gold, Platinum or Unlimited).We will compete in 6-8 beach tournaments.
CLUB TRY OUTS
Dates
September 6 and 8th: 5pm-7pm,
September 10th: 9:30 am-11:30 am
GIRLS (18U-10U) Boys (18U-10U)
Commitment Deadline is September 13th.
CLUB PRACTICE SCHEDULE
(50 practices) Tuesdays, Thursdays
Saturdays (9:30am-11:30am)
Sundays (1pm-3pm)
September:13, 15, 17,*18,20, 22, 24, 27, 29 weekdays (4:30pm-7pm)
October: *1,2, 4, 6,9,11, 13, *15, 16, 18, 20, *22, 25, 27, *29, 30 (4:30pm-6:30pm)
November: *1,3,5,6,8,10,13,*15,17, 19,22,26,27,*29 (weekdays 4pm-5pm)
December: 3, 6, 8, 10, 11, 13, 15, 17, 18, 20, 22 (weekdays 4pm-5pm.)
*optional tournament days
Location: PCH and Magnolia Street in HB
Saturday Clinic Practices are 9:30 am-11:30 am and club players are welcome to come if needed
If needed to accommodate indoor players, we can move practices to Saturdays and Sundays depending on interest.
COST
We have 50 scheduled practices for our Fall Season (September-December)
BRONZE - 15 sessions/$600 ($40 per)
1 practice per week
4 monthly payments of $150
SILVER - 20 sessions/$700 ($35 per)
4 monthly payments of $175
GOLD

- 30 sessions $750 ($30 per)




2 practices per week


4 monthly payments of $187.50
PLATINUM - 45 sessions/$1000 ($25 per)
3 practices a week
4 monthly payments of $250
UNLIMITED - Unlimited/$1100 ($22 per)
4 monthly payment of $275
Drop in
- $50 per session


Sibling Discount - 20% Off any plan !


We have simplified the payment options this year. No matter if you're a club player or new and want clinics, everyone has the same package options. (I.E. One court is for 18U, another is for 16U, etc.) Players will be split up according to age and/or skill level. Pick the plan that will work closest to the amount of practices you can make. You can make monthly payments as stated below the pricing options. If you use all your credits early you can reorder more. Session credits expire after December 22.
teams
We encourage players to bring their own partner to tryouts. If not, at tryouts we will pair up players to train and compete together. In the rare case that one partner can't make a tournament the other partner will be paired up with another player at their age and skill level.
at the tryouts
Each age group has the opportunity to come to 3 tryouts We highly encourage athletes to attend all sessions so that coaches are able to evaluate each athlete more accurately. Some athletes may be specifically asked by a coach to return for another session for further evaluation. Tryouts are $30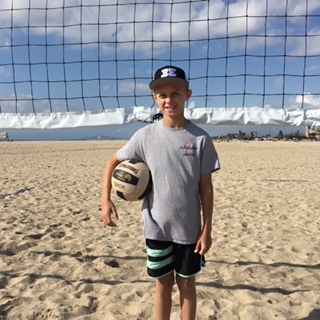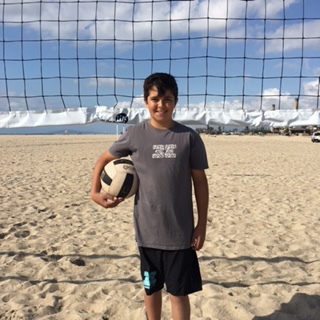 Boys Fall Club Team -2016
Girls Fall Club Team - 2016